Have you been dreaming about a perfect vacation?
If you are looking for new adventures, mystical experiences, and a chance to connect with nature, Costa Rica should be your next destination. This magnificent country has so much to offer for all kinds of travelers. Whether you are an adrenaline junkie seeking thrilling activities like zip-lining through the beautiful rainforests or scuba diving in the clear waters, or if you prefer to relax on the pristine white-sand beaches or soak in natural hot springs, Costa Rica has it all. Additionally, you can immerse yourself in the peaceful culture and experience the famous "Pura Vida!" lifestyle. With its stunning landscapes and diverse opportunities, Costa Rica is truly a paradise for adventurers and nature lovers alike.
Our team of professionals is dedicated to ensuring that your trip is nothing short of extraordinary. We will carefully curate an itinerary that caters to your specific interests and desires, guaranteeing an unforgettable experience. Rest assured, with us, you'll receive top-notch service at a reasonable cost, allowing you to fully immerse yourself in the beauty, secrets, and wonders of Costa Rica.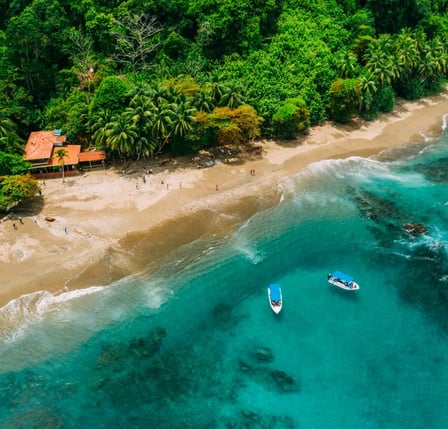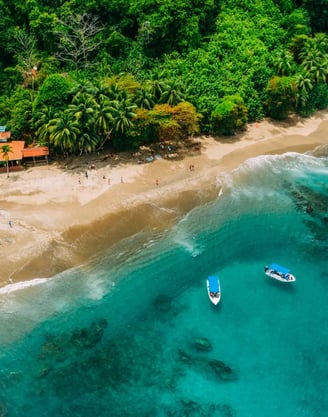 It's no coincidence that Costa Rica is one of the top destinations for the Instagram nation. The breathtaking nature, the endless beaches, exotic wildlife and friendly locals make this nation (with no army since 1948) a place for everyone.
We know Costa Rica better than the backs of our hands, meaning that whether you want to plan a surfing holiday or find inner peace on a meditation retreat, we know exactly how to start planning your dream trip to Costa Rica.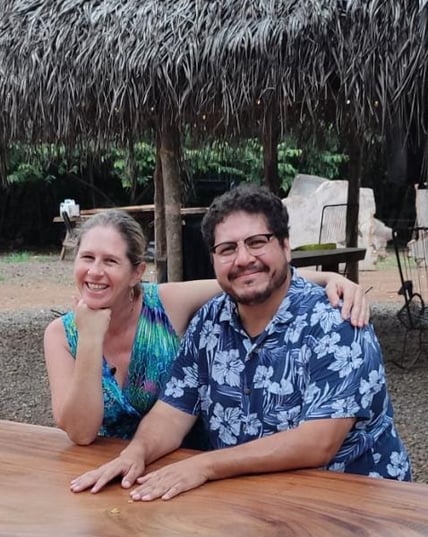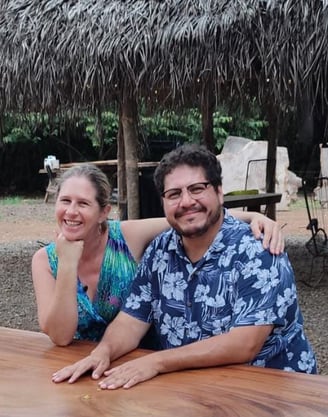 We are a couple who love traveling and exploring the world. The day we started our lives together one thing was clear - we wanted to share our love for traveling with others. We started our travel business in 2005 and haven't stopped exploring the country ever since. We're excited to share what we've found and show you this beautiful corner of the world.
We traveled to Costa Rica during the dry season in March of 2023, and the trip was a huge success. Sarah Joy and her husband Julio of Boyero Tours helped set up all details, including taking the time to find out what our travel priorities were, what we wanted to do, and if we had any limitations in terms of planned activities as we are both over 65! Everything worked like clockwork. Sarah Joy picked us up at the San Jose Airport. We spent three great days learning about Costa Rican history, culture, and wildlife. We toured the National Museum, visited the Toucan Rescue Ranch, and had a fabulous ancestral dinner at the Sikwa Restaurant, where we learned about traditional Costa Rican food. They arranged for multiple bilingual drivers, the first of which took us to the Arenal Volcano. They waited for us as we hiked the Mistico Arenal Hanging Bridges Trail and eventually dropped us off at our timeshare on the Playa de Hermosa. We went on many beautiful tours she and Julio set up for the remaining week, including the Palo Verde Boat Tour and a hike at the Rincon de la Vieja National Park. Everything went as planned. Having the app "Trip Plans" was very helpful. We referred to that many times for details. We also connected with Sarah Joy using "WhatsApp" for help and communication throughout our trip. She was a tremendous support. You guys did a fabulous job. Thank you again for all your work planning this trip.

- Jan & Susie – San Juan Island, WA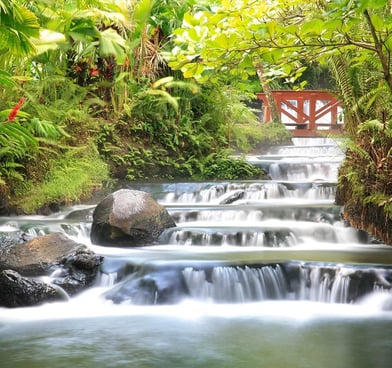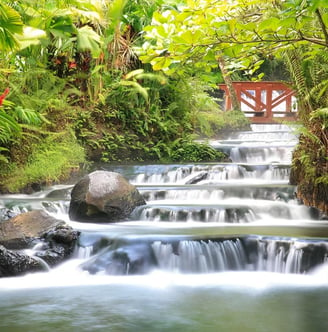 Subscribe to our newsletter to always be the first to hear about recent news, offers and adventures in Bali.




travel@boyerotours.com
Costa Rica: +506 2265-1511
Since 2005 we've been proudly connection peoples, cultures, and nature.

-Sarah Joy and Julio